A missing tooth can negatively affect your appearance, your self-esteem, and your general health.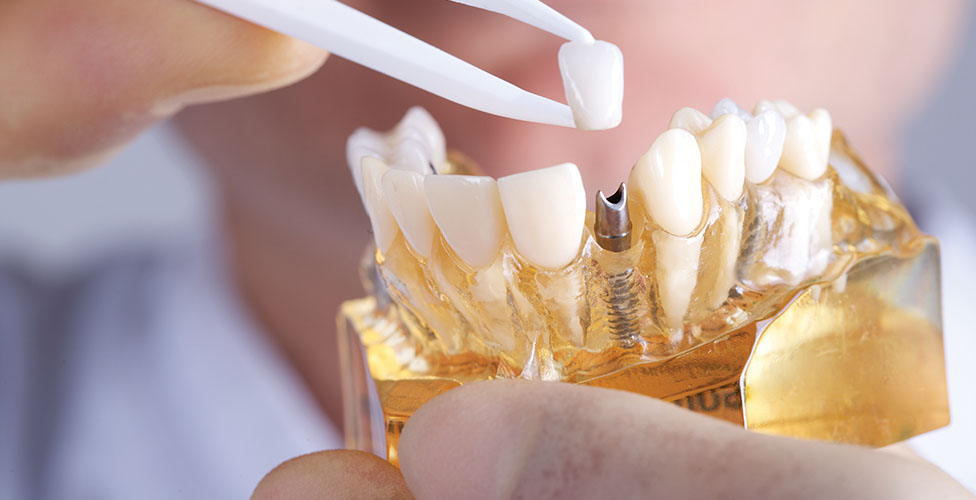 Related Videos
We're proud to offer dental implants in LaSalle as a solution that can boost your confidence and improve your overall health. You'll be able to smile in photographs, feel comfortable in social situations, and enjoy your favourite foods.
How Implants Work
When a tooth is lost, the teeth surrounding the gap left by the lost tooth will shift positions and the bone tissue in jawbone can deteriorate. Dental implants can help preserve your smile by preventing these changes.
A dental implant looks almost like a regular wood screw. They are made of titanium and serve as a replacement tooth root. The implant is surgically placed into your jawbone, where it integrates into the bone to provide a long-lasting and secure restoration. A natural-looking dental crown is attached to the implant to replace your lost tooth.
Dental implants are also used with dentures to prevent them from shifting or slipping.
Cone Beam Computed Tomography (CBCT)
CBCT is an X-ray imaging system that is vital for placing dental implants. The system consists of a moving scanner that uses a focused X-ray beam to create a highly accurate digital model of your jaws. We use the data from this model to choose the ideal location for your implant to ensure it will remain healthy and function for a lifetime.
If you are missing teeth, contact LaSalle Family Dentistry today to learn more about the ease and comfort of our LaSalle dental implants.
---
FAQs
How many appointments are required in order to get a dental implant(s)?

Typically, it requires one visit to take impressions, so that our lab can begin making your custom crowns. We also brief you about what to expect during the procedure. On the second visit, we secure the implants into your jawbone. It takes time for the implants to fully integrate into the one, so the third visit takes place several months later. During that third visit, we attach your final crowns and reveal your new smile.

Does my dental insurance cover dental implants?

It depends on your coverage. We would be happy to help you understand your available coverage, so please ask us at your next appointment.

Am I a candidate for dental implants?

Almost anyone missing a tooth (or multiple teeth) is a candidate for dental implants. The deciding factor is if you have enough bone to support an implant. Book a consultation with us to see if you're a candidate.
More Related Videos